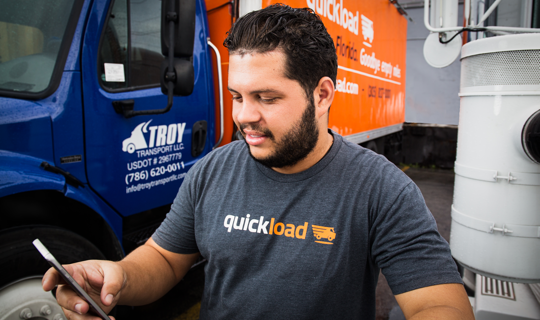 Become an Agent
We say it a lot: we are exponentially more valuable when we're aligned and work together.
The freight industry as any other business in based in building relationships and that's why in May 2018 we launched our QuickLoad's Agency Program.
We welcome anyone, experienced or not, that is willing to solve our customers' problems on the fly. Someone that not sales but consult.
As a QuickLoad Agent you'll gain experience introducing new ways to move freight to modern logistics team, without someone always looking over your shoulder or micromanaging your daily affairs.